SUMMIT 2014 ~ Speakers
Dr Naushad Forbes
Chairman, CII National Committee on Higher Education
Director, Forbes Marshall Private Limited
Naushad Forbes received his Bachelors, Masters and PhD Degrees from Stanford University in Industrial Engineering and History.
Naushad Forbes is Director of Forbes Marshall Limited, India's leading Steam Engineering & Control Instrumentation Company, where he leads the steam engineering business.
He was a Consulting Professor in the Management Science & Engineering program at Stanford University from 1987 to 2004. His publications include a book authored with David Wield,rom Followers to Leaders: Managing Technology in Newly Industrialising Countries.
Naushad is on the board of Kirloskar Engines India Ltd, Godrej Industries Limited, Tata Autocomp Systems Limited, National Institute of Industrial Engineering, Ruby Hall Hospital, Jump Associates LLC, California and IIT-Bombay. He was also the Chairman of the CII (Western Region) in 2009-10.

Ms Sushma Berlia
Co-Chairperson, CII National Committee on Higher Education &
President, Apeejay Stya Group & Svrn Group
Ms Sushma Berlia is a leading woman entrepreneur and industrialist of the country, who has made outstanding contribution to the cause of industry, woman empowerment and education. She is the President of Apeejay Stya and Svrn Group—a leading industrial & business house with diversified interests in India and abroad, and President of Apeejay Education Society which runs 29 Schools and higher education institutions across the country. She is also the Chancellor of the recently established Apeejay Stya University (India's first Liberal arts-based Meta University with a strong focus on research and technology).
Ms Berlia became the first-ever woman to head a multi-state apex chamber in India in 2005-06. A well known educationist and industrialist, Ms Berlia has contributed and played a leading role in formulating policies in the field of educational reform and industry and her suggestions on issues of access, equity & inclusive education, industry-academia linkages, skill development and implementable solutions for funding of higher education have been well-appreciated by the government and regulatory bodies.
Ms Berlia is a Governing Body Member of the National Board of Accreditation. She has also served as the Chairperson, Board of Governors, NIT-Jalandhar and as Member of the Board of Governors, IIT-Roorkee. Ms Berlia has many awards to her credit, including the International Lifetime Achievement Award 2009 of the International Congress of Women in collaboration with the Government of India and the UNIC, and a special honour by the Punjab Technical University in 2005 for her contributions in the field of biotechnology, life sciences and research. She is a graduate in Economics from Lady Sri Ram College and Masters in Business Economics from University of Delhi.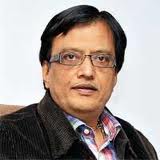 Dr S S Mantha
Chairman, All India Council for Technical Education
Dr S S Mantha, an eminent academician and an able administrator, is the Chairman of the All India Council for Technical Education (AICTE). Having joined the organisation in March 2009 as its Vice-Chairman, he has been at the forefront of bringing in some radical changes for transparency and accountability in its administration.
He holds a Bachelors degree in Mechanical Engineering from the M S University, Baroda, and a Masters in Mechanical Engineering from VJTI, Mumbai. From small beginnings, he progressed to be the Professor and Head, Department of Mechanical Engineering, a position he held for 6 years at VJTI. Subsequently, he was appointed the Pro Vice Chancellor at SNDT Womens University by the Government of Maharashtra, where he served for two years with distinction.
He specialises in Robotics, which he taught for more than 15 years. In all, he has a rich teaching experience of more than 25 years, and has also delivered courses on Control Theory and Artificial Intelligence. He was instrumental in setting up a state of the art Robotics / CAD / CAM laboratory at VJTI, providing consultancy in the area of Industrial Automation to the industries in Mumbai and Pune. His research interest in the area has also seen him provide expertise to DRDO and BARC projects.
A PhD in Combustion Modelling from University of Mumbai, he also undertook several administrative assignments, including Dean, Faculty of Technology, for the University of Mumbai. In recognition of his achievements, Government of Maharashtra conferred the Best Teacher Award of the State in 2002.
He implemented the first e-governance project, automating the workflows for the department of Higher and Technical Education, Government of Maharashtra in 1995. Further, he provided the IT expertise for IT initiatives of several departments of Government of Maharashtra. The Citizen Facilitation Centre, Kalyan Dombivli Municipal Corporation, an e-governance initiative that won many National and International awards, was also completed with his expertise amongst others.
He is also the recipient of Infocom CMAI National Telecom Award for 2010 and the HR Nexus – the HR & Network, Leadership Award in the field of Education, 2010. The e-governance project implemented in AICTE has also won the Silver Edge Award instituted by United Business Media and Information Week and the Good Governance National Technology Award 2010 instituted by the Good Governance Magazine.
He is also a recipient of the 5th National Telecom Award 2011 for Excellence in Education through e-governance instituted by CMAI and Star News.

Dr Y S Rajan
Hon. Distinguished Professor
Indian Space Research Organisation
Dr Rajan has a proven track record of excellence as a scientist, technologist, administrator, organisation builder and leader, diplomat, academic, writer and poet. He combines a unique ability for original and innovative thinking with strong implementation skills. He has the capability to network with multi–disciplinary and multi–cultural groups. He has wide international experience and was responsible for a large number of cooperative projects between India and other countries. He has led Indian delegations to United Nations (UN) and has visited about 40 countries in all continents as a part of cooperative efforts in science, technology and business.
As Vice-Chancellor, Punjab Technical University (2002-2004), he introduced key initiatives to improve the internal processes and the external interfaces of the university. He continues to be visiting faculty, board member and advisor to various renowned Indian academic institutions. He is also a prolific writer and has written on a variety of subjects, including science, technology, business, youth, leadership and social and ethical issues. He has authored and co-authored a number of books and has contributed to several others. Currently, he is Dr Vikram Sarabhai Distinguished Professor, Indian Space Research Organisation (ISRO).
He has made key contributions to space research, technology and applications since 1964 and continues to be an important expert on space matters. As Scientific Secretary, Indian Space Research Organisation (ISRO), he was responsible for a combination of scientific, technical, administrative, planning, policy and international cooperation matters. His contributions in shaping ISRO from its initial experimental phases into a major service delivery organisation have been remarkable. In the process, he has also been a creator of many institutions and sustainable mechanisms between ISRO and its end-users. He has worked with Massachusetts Institute of Technology (MIT), USA and NASA for about three years.
His engagement with academic world began in 1976 and for over a decade he was responsible for funding basic research and introducing courses relating to space science and technology in several institutions. He was visiting professor in Anna University for four years (1984–88) and conducted Masters-level courses. Since 1988, he has also been responsible for introducing several innovative courses and creating unique centres of relevance and excellence for industry academia cooperation, with part funding from industry. As Vice-Chancellor, Punjab Technical University (PTU), he introduced key initiatives to improve the internal processes and the external interfaces of the university. He continues to be visiting faculty, board member and advisor to various renowned Indian academic institutions.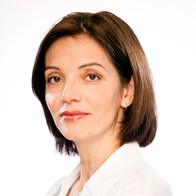 Ms Lucia Real-Martin
Director, Emerging Markets, ACCA
Lucia Real-Martin has been Director of Emerging Markets – Asia for ACCA since May 2010. Her role as Director, Emerging Markets entails the successful delivery of the strategic objectives and performance of ACCA's emerging markets in Asia.
Lucia oversees the implementation of ACCA's emerging market strategy. Lucia manages and works closely with ACCA's offices in Vietnam, Cambodia, Sri Lanka and Bangladesh as well as identifying new markets and business development opportunities for ACCA in countries such as India, Indonesia, Thailand, Philippines and Nepal.
She represents ACCA at regional forums such as AFA (ASEAN Federation of Accountants) and CAPA (Confederation of Asian and Pacific Accountants).
Prior to joining ACCA, Lucia was with CPA Australia for over 6 years as General Manager, International Development. Her remit during her time with CPA Australia focused on new market development, representation at regional forums and capacity building. Lucia established branch offices in New Zealand, UK and Vietnam during that time.
Lucia is a regular visitor to Emerging Markets in South and South East Asia since 2004 and has developed many relationships in the accounting and auditing fields, always passionate in her support of the development of the accounting profession in the region.
She has worked with Government and Professional Organisations, Employers and Universities developing a deep understanding and appreciation for the development of the region. She travels regularly to the Asian region with ACCA and enjoys the experience of encountering different cultures, which is an intrinsic part of her life working for an international organisation such as ACCA. Originally from Madrid, Spain and she has lived in Spain, UK, and USA and now resides in Australia.
Lucia is a graduate of Stirling University (UK) with a BA Hons and ESIC (Madrid Business School) with a BA Business Management. Since graduating, Lucia has always been involved in international business and relations. She is currently undertaking a Masters of Entrepreneurship and Innovation at the University of Swinburne, Melbourne.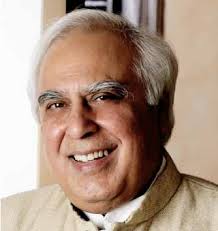 Mr Kapil Sibal
Union Minister of Communications and Information Technology and Law & Justice
Government of India
Mr Kapil Sibal comes from an illustrious Punjabi family. He has been a Member of Parliament for over 15 years - first in 1998, as Member of the Rajya Sabha, and then in 2004, elected to the Lok Sabha from the Chandni Chowk parliamentary constituency. His father, Mr H.L. Sibal, a renowned advocate, was rendered homeless along with his entire family during Partition and started his life afresh. In 1994, he was named a "Living Legend of the Law" by the International Bar Association. In 2006, the Government of India honoured him with the 'Padma Bhushan' for his distinguished service in the field of public affairs.
The minister moved to Delhi in 1964. He graduated from St. Stephen's College. After obtaining a law degree, he qualified for the IAS in 1973, but instead chose to set up his own law practice and went on to receive high praise from the courts. He then attended Harvard Law School in the United States. In 1989, he was appointed the Additional Solicitor General of India. In 1994, he was the only lawyer to have appeared in Parliament, and that too successfully, to defend a Supreme Court Judge during impeachment proceedings.
He has been amongst the most articulate speakers in the Congress Party and was the official Spokesperson of the Party for the 1999 and 2004 Lok Sabha elections. He articulated the party's position throughout the course of the negotiations on the Indo - US Nuclear Deal and is regarded as one of the most successful ministers in this Government. He believes that science & technology provide the foundation for a modern and resurgent India, as well as perceives it as a vehicle that can completely transform the life of the common man for the better. In his previous portfolio as the Union Minister of Human Resource Development he raised the profile of science and technology and higher education both at the political and at the academic level.
Mr C R Swaminathan
Co-Chair, CII National Committee on Higher Education
Past Chairman of the CII – Southern Region, Mr Swaminathan has put in over 41 years of service in PSG Institutions. He is actively involved in the development of education and industry by serving as Director in several companies and in the governing council of several educational institutions.
He is the Director of Shanthi Gears Ltd, Chandra Textiles Ltd, Pricol Ltd, Rajalakshmi Machine Works Ltd, Bull Machines Pvt Ltd & Magna Electrocast Pvt Ltd; the Past National President of the Indian Machine Tool Manufacturers's Association & The Institute of Indian Foundrymen.
He is the Past President of the Coimbatore Productivity Council, Coimbatore Management Association, Tamil Nadu Electricity Consumers Association, Small Industries Testing & Research Institute (Si'Tarc), The Southern India Engineering Manufacturers Association, Coimbatore Industrial Infrastructure Association (Coindia), Rotary Club of Coimbatore East, Association of Jute Entrepreneurs of Southern India (AJESI), Solar Energy Society of India (SESI) - Coimbatore Chapter, Tamil Nadu Private Professional Colleges Assn–Health Sciences & The Coimbatore Club and the Past Vice President of the Indian Chamber of Commerce and Industry, Coimbatore.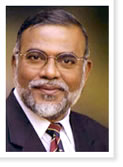 Dr Narendra Jadhav
Member, Planning Commission
Member, National Advisory Council, Government of India
Dr Narendra Jadhav is a leading educationist, eminent economist & policy maker, well-known social scientist and best-selling author. Prime Minister Dr Manmohan Singh has called Dr Jadhav, "a role-model for the disempowered millions in our country".
Dr Narendra Jadhav is currently serving as a Member, Planning Commission (in the rank and status of Union Minister of State). He took over this responsibility on June 16, 2009 and was sworn in by the Prime Minister on July 27, 2009. Planning Commission is India's apex policy-oriented 'think tank' chaired by the Prime Minister Dr Manmohan Singh with Shri Montek Singh Ahluwalia as the Deputy Chairman. As Member, Planning Commission, Dr Jadhav's sectoral responsibilities include Education, Labour-Employment-Skill Development, Sports & Youth Affairs, and Social Justice and Empowerment. In addition, Dr Jadhav looks after the States of Bihar, Tamil Nadu and Goa, besides the Union Territories of Diu-Daman and Dadra-Nagar Haveli.
Dr Narendra Jadhav has also been appointed as a Member, National Advisory Council (NAC), chaired by Smt Sonia Gandhi, with effect from May 31, 2010.
Prof Ved Prakash
Chairman, University Grants Commission
Prof Ved Prakash has held eminent positions in a number of premier national and international organisations dealing with education in general and higher education in particular. Prior to assuming the charge of the Office of the Chairman, University Grants Commission (UGC), Prof Ved Prakash served as Vice-Chairman, UGC; Vice-Chancellor, National University of Educational Planning and Administration (NUEPA), New Delhi; and Secretary, UGC. In addition, Prof Ved Prakash also served as Adviser (Education), Planning Commission, Government of India; as Professor & Head, Department of Educational Measurement and Evaluation, National Council of Educational Research & Training (NCERT), New Delhi; as Associate Professor, Institute of Banking Personnel Selection, Bombay; and as Joint Director, Staff Selection Commission, Government of India, New Delhi.
A recipient of US Fulbright Post-Doctoral Fellowship, Prof Ved Prakash was a visiting faculty at the Humanities Research Group, University of Windsor, Canada and a guest faculty at the Harvard Institute of International Development (HIID), Harvard University, Cambridge. He also worked as a Consultant for the World Bank. Prof Ved Prakash has represented the Government of India in a number of high-powered delegations to forging collaboration with other countries in the field of higher education and research. Besides, he has participated in a number of several national and international conferences and has authored a number of books, articles and research papers on a wide spectrum of areas concerning higher education, educational planning and administration and personnel selection.

Dr Kuncheria P Isaac
Member-Secretary, All India Council for Technical Education
Dr Kuncheria P Isaac, former Director of Technical Education, Government of Kerala, took charge as Member-Secretary of AICTE in June 2011 after 32 years of service in the academic field in Kerala.
He holds a Bachelors degree in Civil Engineering from College of Engineering, Trivandrum (third rank in University of Kerala), a Masters degree in Transportation Engineering (Civil Engineering) from IIT-Madras (Gold Medalist) and PhD from Bangalore University. He joined as lecturer in the Technical Education Department of Kerala and rose to the position of Director of Technical Education. Most of his career he has served at College of Engineering, Trivandrum as a faculty member in the Department of Civil Engineering.
He specialises in Transportation Engineering and is instrumental in establishing a Transportation Engineering Division at College of Engineering, Trivandrum. He is a leading consultant and researcher in this area.
He has been active with his involvement with industry. He developed the process of creating Manufactured Sand – 'M Sand' an alternative to river sand. He was the coordinator of State Technical Agency for PMGSY scheme in Kerala. He has more than 50 publications in national and international journals and conferences to his credit. He has coordinated several research projects and has produced one PhD. He is still active in research with four students working under his supervision.
As Principal and Director of Technical Education he is instrumental in establishing the Centre for Engineering Research and Development in Kerala, Research Park at the College of Engineering Trivandrum and several new initiatives for the development of Technical Education in the State of Kerala.

Mr Sanjay Bhargava
Advisor, Bajaj Auto
General Secretary, Shiksha Mandal
Mr Sanjay Bhargava is Advisor, Bajaj Auto and General Secretary, Shiksha Mandal. He holds B.Sc. in Mathematics from St Stephen's College, Delhi University and is a post-graduate from IIM-Bangalore. Prior to joining Bajaj Auto and Shiksha Mandal, Mr Bhargava had worked in Planning Commission, Hindustan Lever and Force Motors.

Prof Rajendra K Srivastava
Provost and Deputy President (Academic Affairs)
Professor of Marketing, Singapore Management University
Prof Srivastava is Provost and Deputy President at Singapore Management University (SMU). Prior to joining SMU he was the Roberto C. Goizueta Chair in Marketing and Digital Commerce, Goizueta Business School, Emory University where he also served as Senior Associate Dean for Academic Programs. Before joining Emory, he held the George Kozmetsky Chair and served as Senior Associate Dean for Academic Affairs, Research and Collaborative Programs (including Executive Education) at the University of Texas at Austin. He has also served as visiting professor at London Business School, Indian School of Business (Hyderabad) and Helsinki School of Economics (Aalto University).

Mr R P Sisodia
Joint Secretary, Higher Education, Ministry of Human Resource Development,
Government of India
Mr R P Sisodia is an Indian Administrative Service officer of 1991 batch. He is from Andhra Pradesh cadre. At present he is Joint Secretary in the Department of Higher Education, Ministry of Human Resource Development, Government of India. He is looking after Higher Education Policy-University Grants Commission; legislations; regulation of private, deemed to be and State Universities. Apex national-level research institutions like Indian Council of Philosophical Research (ICPR), Indian Council of Social Science Research (ICSSR), Indian Council of Historical Research (ICHR), and Indian Institute of Advanced Study (IIAS) are also controlled by him.
He has earlier handled major schemes of school education as Joint Secretary in School Education Bureaus like Rashtriya Madhyamik Shiksha Abhiyan (RMSA), Vocational Education, Girls Hostel, PPP in school education, National Means-cum-Merit Scholarship (NMMS), ICT@School, Inclusive Education of the Disabled at Secondary Stage (IEDSS), Model Schools etc.
Earlier he has worked in various capacities in state of Andhra Pradesh, including that of District Magistrate of two districts, Srikakulam and Nalgonda. His interests include reading literature, philosophy and psychology. He has authored two books so far. He is also an alumnus of National Defence College, New Delhi.

Mr Pawan Agarwal
Advisor (Higher Education), Planning Commission of India
Mr Pawan Agarwal is Adviser, Higher Education, in the Planning Commission where he has been instrumental in formulating the country's Twelfth Plan for higher education. He has earlier worked as Director in the Ministry of Human Resource Development and Financial Advisor, University Grants Commission. He has been Fulbright New Century Scholar at Harvard University / Emory University, visiting scholar and fellow at ICRIER, New Delhi and the Centre for the Study of Higher Education in University of Melbourne. He is the recipient of the Emerging Leaders Fellowship of the Australia India Institute for the year 2011-12 and Bloomberg-UTV Policymaker of the Year award in 2012.
He has conducted studies for the World Bank, the Asian Development Bank, the Association of Commonwealth Universities, the Inter-American Development Bank, the South Asia Network of Economic Research Institutions, the Observatory for Borderless Education, and the Indian Council for International Economic Research. He has published on a range of higher education issues in India and comparative perspective in the South Asian context. His book 'Indian Higher Education: Envisioning the Future' published by Sage in 2009 is well regarded both in India and abroad.

Dr Rajneesh Goel
Principal Secretary (Higher Education), Department of Education,
Government of Karnataka
Dr Rajneesh Goel is an Indian Administrative Service officer of 1986 batch. He is from Karnataka cadre. He is an under-graduate degree holder in Mechanical Engineering, Masters in Public Administration and PhD from Punjab University, Chandigarh. He has rich experience of working with the Central Government, State Government and various Corporate bodies.
He is presentlyPrincipal Secretary (Higher Education), Department of Education.
Government of Karnataka. He has also worked as the Managing Director, Karnataka State Industrial & Infrastructure Development Corporation Limited (KSIIDC). He has been responsible for spearheading implementation of infrastructure projects including projects on public private partnership (PPP) basis.

Mr Vedamoorthy Namasivayam
Senior Director, Consulting, Deloitte Touche Tohmatsu India Pvt Ltd
Vedamoorthy Namasivayam is a Senior Director in Deloitte India and currently leads Deloitte India's Public Sector practice. Namasivayam is also the Deloitte India representative on the Global Public Sector Industry Team and a member of the Deloitte India Consulting Executive. In his previous employment, Namasivayam was an Executive Director of PwC in India and the National Practice Lead of PwC India's Government Reforms and Institutional Development (GRID) practice.
Namasivayam has over 30 years of consulting experience of which over 16 years have been spent in leading several large, complex, multi-year reform engagements in the various sectors in countries including India, China, Sri Lanka, Bhutan and Bangladesh.
His in-depth experience in Institutional Strengthening, Capacity Building, Change Management and Reforms Implementation has provided a unique understanding of policy requirements for Indian context. He has widespread experience in the Education and Skill Development sector through leading multiple projects across the various tiers of education.

Mr Toby Linden
Lead – Education Specialist, South Asia Education, World Bank
Mr Toby Linden is Lead Education Specialist at the World Bank and works in the education group that provides policy reform in developing countries. Prior to joining the World Bank in 1998, Mr. Linden was a policy analyst and program administrator for the Department of Education and Skills in the United Kingdom. He also held a position in the United Kingdom as Chief of Staff for the U.S. equivalent of the Deputy Education Secretary.

Prof Furqan Qamar
Vice-Chancellor, Central University of Himachal Pradesh
Professor Furqan Qamar was the Vice-Chancellor of the University of Rajasthan at Jaipur before assuming charge as the first Vice-Chancellor of the Central University of Himachal Pradesh in January 2010. Dr Qamar has also served as Adviser (Education) in Planning Commission, Government of India.
Dr Qamar did his PhD (1989) from the University of Lucknow on 'Financial Management in Universities in India' and completed his Masters (1981) from the Canning College of University of Lucknow in first division and first position in the university. He obtained his Bachelors degree (1979) from the Lucknow Christian Degree College of the University of Lucknow in first division and first position in the college and fourth position in the University. Born in 1960 in village Bahariabad of district Ghazipur (Uttar Pradesh), he had his early education in the village primary school and the rest of his schooling in government-aided schools and higher studies in public institutions at Lucknow.
Beginning his career as a Teaching Assistant in the Lucknow Christian Degree College (1981-1982) and later as Junior Research Fellow (1982-84) at the University of Lucknow, Dr Qamar was appointed as Lecturer in Commerce in the Department of Economics of Jamia Milia Islamia in 1984, where he rose to the position of Professor & Founder Director of the Centre for Management Studies. Professor Qamar did an Advanced Management Programme (AMP 2005) at the Clare College, Cambridge and held the position of Professor in the Abu Dhabi campus of the Southeaster University and also at Al Bayan University during 1995-98. He has delivered lectures at National College of Science & Technology (now Al Dhoffar University) at Salala in Oman and also at the University of Applied Sciences, Erfurt, Germany.
With keen research interest in public policy in higher education, Professor Qamar has been actively engaged in research and has published in journals of repute on such themes as educational planning and administration, financing of education, cost savings and resource use efficiency in education and quality and excellence in higher education.

Mr Ajit Rangnekar
Dean, Indian School of Business
Ajit Rangnekar is the Dean of the Indian School of Business (ISB). Prior to taking charge as the Dean, he was the Deputy Dean of the School from March 2003.
Before joining the ISB, Rangnekar was the Country Head, first for Price Waterhouse Consulting and then for PwC Consulting, in Hong Kong and the Phillippines. He was head of the Telecom and Entertainment Industry Consulting practice for PwC in East Asia (China to Indonesia).
Mr Rangnekar has over 30 years of experience in East Asia and India in the areas of business strategy, new business creation, systems implementation and performance improvement in a variety of industries including telecom, utilities, energy, chemicals and shipping, both in the private and public sectors. He also has extensive operations management experience of business start-ups in the manufacturing, trading, and professional services sector in Hong Kong and India. He worked with Associated Cements Companies, India (1970 to 1981) prior to moving to Hong Kong.
Mr Rangnekar obtained an undergraduate degree from the Indian Institute of Technology, Bombay before going on to complete his post graduation from the Indian Institute of Management, Ahmedabad.

Prof Shantanu Dutta
Visiting Professor, Marketing and Information Systems
Singapore Management University
Prof Shantanu Dutta is Visiting Professor of Marketing and Information Systems at Singapore Management University. He is also the Dave and Jeanne Tappan Chaired Professor in Marketing at Marshall School of Business, University of Southern California. Professor Dutta served as Vice- Dean for Graduate Programs and Research at University of Southern California, Marshall School of Business. In particular, he oversaw the PhD, the MBA, the Executive MBA and the Global Executive MBA programs at Marshall School of Business.
Prof Dutta's research focuses on strategic marketing issues, specifically how firms can use distribution, strategic partnerships and value pricing to build competitive advantage. Widely cited, Prof Dutta has published extensively on these topics in leading marketing, economics, law and strategy journals. His research has also been reported in the Economist and the Financial Times. His research has received awards from the American Marketing Association and the Marketing Science Institute and he has been invited to present his research on pricing at the National Bureau of Economic Research. He has consulted for companies and served as an expert witness on topics like gray markets, value pricing and distribution strategies. Some of the companies he has worked for are BP Amoco, Abbott Laboratory, Motorola, Distribution Economics Institute of Japan, 3M, Marks & Spencer, Nokia, Vodafone and Walmart.
Prof Dutta received his PhD from University of Minnesota. Prior to joining the Marshall School of Business, he was on the faculty at The University of Chicago. He was also visiting Professor at London Business School.

Dr P V Ramana
Chairman, ITM Group of Institutes
Dr PV Ramana is Founder and Chairman of the ITM Group of Institutes in Mumbai, Chennai, Bangalore, Warrangal, Hyderabad, Vizag and Nagpur and Founder & Chancellor of ITM University since inception, in 2003.
After obtaining BE-Honours (Electrical) in 1961, he studied and worked in the US from 1970-77, earning a Prof Engineer qualification in Mechanical Engineering and MBA in Accounts / Finance from Washington State University. A specialist in Strategic Management and Business Management, he returned to India in 1978 and served as Managing Director of TTK Group, Chennai, till 1984. He was Chief Executive at the International Division of Grasim Industries till mid 1990, when he quit to serve the cause of management education.
Dr Ramana founded ITM (Institute for Technology & Management) in 1991. He was elected member of the executive committee of BMA in 1994-95 and has served as Chairman of the MDP committee creating a new track in successful programmes which have brought name and record surpluses to BMA coffers. He became Vice-President of BMA in 1997-98 and President in 1998-99.
A recipient of the prestigious Life Time Achievement Award from World HR Congress, Boston, USA, for Outstanding Service to Management Education, Dr Ramana has also received a Life Time Achievement Award from Dr PN Singh Foundation, Mumbai, which in 2003, instituted the Prof PV Ramana Award for Corporate Governance. DNA & Stars of the Industry Group conferred the Life Time Achievement Award on Dr Ramana in 2009 in recognition of his leadership development abilities, innovation and industry interface.
Among the international conferences which Dr Ramana has addressed as a Keynote Speaker are, Higher Education West, in 2005 in Los Angeles, US, Future of Management Education in 2006 in San Francisco, US and the MIT Symposium: Higher Education in a Borderless World, in 2006. Queen Margaret University, Edinburgh, conferred honorary doctorate on him in 2008 for his excellent academic contribution. In 2011 he entered into a Memorandum of Understanding with Gujarat government for setting up ITM Vocational University.

Mr Suhas Baxi
President & CEO, Pennar Industries Limited
Mr Baxi is the President & CEO, Pennar Industries Limited. Prior to taking up his current assignment at Pennar Industries in December 2012, Mr Baxi was Managing Director of Demag Cranes India for over six years. Demag India is a subsidiary of Demag Cranes AG (Germany), a world leader in material handling technology. Demag India manufactures and supplies industrial cranes, automation systems and port technology products in India. Mr Baxi has been instrumental in setting up the company's manufacturing and R&D facility in Pune.
His earlier experience includes five years with Triple Point Technology Inc, USA—a software products company in the area of energy trading & risk management as Head of Asian Operations; and 13 years with Thermax Limited, an Indian major in the area of energy and environment.
He has worked in markets as diverse as India, USA and Asia Pacific with businesses that include engineering equipment, energy trading, distributed generation and energy performance services. He was Chairman-Pune Zonal Council of the Confederation of Indian Industry (CII) in 2010-11; and member of Western Regional Council of CII. He is a Mechanical Engineer from VNIT Nagpur and obtained management training at IIM-Ahmedabad.

Dr Avinash Pant
Vice-Chairman, All India Council for Technical Education
Dr Avinash S Pant joined the All India Council for Technical Education as Vice Chairman on in January 2013. He graduated from Regional Engineering College, Warangal (Andhra Pradesh), with a Bachelors Degree in Civil Engineering in 1980. Later he obtained his Masters Degree in Structural Engineering and Ph D from the same institute.
Dr Pant started his teaching career at REC Warangal as a Teaching Assistant in 1982 and then became Lecturer in the Civil Engineering department. He also worked as Lecturer / Assistant Professor at Shri Guru Gobind Singhji Institute of Engineering & Technology, Nanded, Maharashtra, which is a Government-aided premier autonomous institute of the government of Maharashtra. He also worked as Professor and Head of Applied Mechanics department at Government College of Engineering, Pune (CoEP) from 1998 to 2005. He was thereafter promoted as Principal and posted at Government College of Engineering Karad till he took up his present assignment at All India Council for Technical Education headquarters.
He has held several important academic and administrative portfolios in his service span of 30 years. Some of these include Chairman, Board of Studies in Civil Engineering, University of Pune, and Swami Ramanand Teerth Marathwada University, Nanded, Founder Dean (Academic Affairs) at College of Engineering, Pune after the grant of autonomy to the institute, and Nominated Member on the Board of Maharashtra State Board of Technical Education, Mumbai.
Dr Pant was also instrumental in securing major funding for development of Non Destructive Testing facility, Vibration testing facilities and an Advanced Structural Engineering laboratory facility at College of Engineering Pune (CoEP). He specialises in 'Torsion of Reinforced and Pre- stressed Concrete Structures'.

Dr Anil Dattatraya Sahasrabudhe
Director & Professor, Department of Mechanical Engineering
College of Engineering, Pune

Dr Sahasrabudhe is professor from Indian Institute of Technology, Guwahati and is on deputation to College of Engineering, Pune as Director. He has 23 yeas of teaching experience, one year in industry and five years in research. His teaching responsibilities include engineering mechanics for the freshers during this semester.
He is member of National Advisory Board of the National Council of Science Museums, an expert member in engineering sciences: FIST and DST, Life Member of Acoustical Society of India and Life Member of Indian Society for Technical Education.

Dr P V Mohanram
Professor and Head, Department of Mechanical Engineering
PSG College of Technology, Coimbatore
Dr P V Mohanram did his BE (Mechanical) form BITS, Pilani. He completed his M.Tech (Machine Design) and Ph.D in the area of Tribology from IIT Madras, Chennai. After a brief period of work at Bharat Gears, Thane, he joined PSG College of Technology, as faculty in the Department of Mechanical Engineering in the year 1981. At present he is the Professor and Head of the Department of Mechanical Engineering at PSG Tech. He is also Dean (Autonomous Functioning).
He has to his credit more than 90 publications in journals and conferences. His major fields of interest include design, automation, lean manufacturing and education. He has guided 10 PhD students and at present eight are working under him. He has organised several national and international conferences.
He has taken up many industrial consultancy activities with industries such as Pricol, LMW, ELGI, and Ashok Leyland. He has actively participated in 16 sponsored projects. He is involved in continuing education programmes for industries in the areas of tolerance engineering, automation, lean manufacturing and value stream mapping, sensor-interface based on virtual instrumentation.
He has won several awards including the prestigious P K Das memorial best faculty award for the year 2010-2011 which was awarded by Nehru College of educational and charitable trust, Coimbatore. He is also responsible for the design and development of critical care medical ventilator indigenously with funding from Society of Bio-Medical Technology; the ventilator has been taken up for commercial production by Pricol, Coimbatore.

Mr Sam Pitroda
Adviser to the Prime Minister on Public Information Infrastructure and Innovation and Chairman, National Innovation Council
Mr Sam Pitroda is an internationally respected development thinker, policy maker, telecom inventor and entrepreneur who has spent over four decades in information and communications technology and related human and national developments initiatives. Credited with having laid the foundation of India's technology and telecommunications revolution in the 1980s, Mr Pitroda has been a leading campaigner to help bridge the global digital divide.
During his tenure as Adviser to Prime Minister Rajiv Gandhi in the 1980s Mr Pitroda headed six technology missions related to telecommunications, water, literacy, immunisation, dairy and oil seeds. He was also the founder and first chairman of India's Telecom Commission. In these roles, he helped revolutionise India's development policies and philosophies with a focus on access to technology as the key to social change.
Mr Pitroda was Chairman of India's National Knowledge Commission (2005-2009), an advisory body to the Prime Minister of India, set up to provide a blueprint for reform of the knowledge related institutions and infrastructure in the country. The Commission has offered a series of recommendations on various aspects of the knowledge paradigm to help India meet the challenges of the 21st century.
He is currently Adviser to the Prime Minister of India on Public Information Infrastructure and Innovations and has undertaken the ambitious task of providing a plan for creating digital infrastructure in the country for enhancing governance and improving delivery of public services. He is also the Chairman of the National Innovation Council (NInC) which is working on several initiatives to boost innovation performance in the country. He is also working with the Law Ministry and other stakeholders for enhancing the use of ICT in Justice for improving delivery of justice. Mr Pitroda is also the Chairman of the Smart Grid Task Force set up under the aegis of the ministry of power. He has also been appointed one of the founding Commissioners of the United Nations Broadband Commission for Digital Development. He is also part of an Empowered Committee on the promotion of semi-conductor wafer fabrication manufacturing units in India constituted by Ministry of Communication and Information Technology. He also headed the Expert Group on the Modernisation of Railways, which submitted its report in 2012. He has recently also been appointed as Chairman of an Expert Committee set up to review the functioning of Prasar Bharati by the Ministry of Information and Broadcasting.
He holds close to 100 world-wide patents and has published and lectured widely in the US, Europe, Latin America and Asia.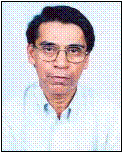 Dr T Ramasami
Secretary, Department of Science and Technology
Government of India
Dr T Ramasami, Secretary, Department of Science and Technology (DST), holds a Master's degree in leather technology from the University of Madras and a PhD in Chemistry from the University of Leeds, UK. He did research on energy in Ames Laboratory Iowa, US, and on electron transport phenomena in the Wayne State University, US, prior to returning to India. He joined the Central Leather Research Institute (CLRI), Chennai, as a scientist in 1984 and served as its Director for more than 10 years, up to May 2006. He is known in the scientific establishment in the country for his leadership role at CLRI. The institution earned a global status during his tenure as its Director as evidenced by the 30 per cent global share of publications, over 7 per cent share of global patents, positions in fashion forecasting and the level of public-private partnership built in leather research.
Assuming the role of Secretary, DST, in May 2006, Dr Ramasami is engaged in the development of policies and programs for attracting talent for study and careers with science, rejuvenation of research in universities, stepping up of international S&T cooperation, development of public-private partnerships in R&D sector and accountability of public funded research, development and demonstration. DST is aggressively engaged in the development of new models and mechanisms for enhancing the role of public-funded institutions in innovations and research and development.
A large number of articles in highly valued journals have been written by Dr Ramasami. He has several patents in his name, which are under commercial exploitation. His research experience spans several fields in both basic and applied sciences. He has made some important contributions in the fields of inorganic chemistry as well as chemical and leather related technologies. His contributions to the understanding of chemistry and applications of chromium and leather science and environment related technologies have earned him several professional recognitions in both India and abroad. These include Shanti Swarup Bhatnagar Prize for Chemical Sciences in 1993, election to all major science academies as a Fellow as well as the Third World Academy of Sciences and the national civilian award Padma Shri in 2001.
Prof T K Chandrashekar
Secretary, Science & Engineering Research Board, Government of India
Prof Tavarakere K Chandrashekar is the first Secretary of Science and Engineering Research Board. Prior to joining the Board, he was Director at the National Institute of Science Education and Research, Bhubaneswar. He is the recipient of S S Bhatnagar Prize and Fellow of all major science academies such as Indian National Science Academy, New Delhi; Indian Academy of Sciences, Bangalore; National Academy of Science, Allahabad; and Third World Academy of Science, Italy. He has also been awarded J C Bose Fellowship. His research interests are in bio-inorganic chemistry, supra-molecular chemistry and catalysis. He has published over 120 papers in reputed journals.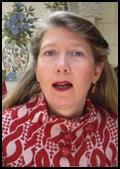 Dr Clarisse Angelier
Head, CIFRE Department
Association nationale de la recherche et de la technologie, France

Since 2007, Dr Clarrisse Angelier is the Head of Cifre department, Association nationale de la recherche et de la technologie, ANRT. Prior to joining CIFRE, Dr Clarisse was Deputy Director of Research of Conservatoire national des arts et mtiers, Cnam and Secretary-general of the Industrial Sciences and Technologies Department of Cnam. She also handled various projects as project manager for the Director of Cnam. Some of these are—to create economic interest grouping between Cnam, Peugeot & Renault and to facilitate international pedagogical transfer with three Hungarian universities.
Dr Clarrisse also served as Secretary-General of Lifelong Learning Center (Cacemi-Cnam) dedicated to material sciences. Dr Clarrisse continues to serve as the Chairman of Cifre Assessment Committee and the Board Member of Paris Descartes University.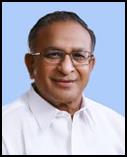 Mr S Jaipal Reddy
Union Minister for Science & Technology
Government of India
Mr S Jaipal Reddy, an MA from Osmania University, Hyderabad, is a Member of Parliament from Chevella constituency of Andhra Pradesh. He belongs to the Indian National Congress and since October 2012 is the Union Minister of Science and Technology and Earth Sciences. Prior to this, he was the Union minister of petroleum and natural gas. He has also served as Union minister of urban development and of information and broadcasting. Mr Reddy has been a spokesperson of all political parties of which he has been a member. He is known for his quality of debates in Parliament and was awarded the Outstanding Parliamentarian Award in 1998.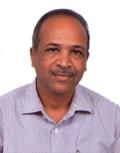 Dr H Devaraj
Vice-Chairman
University Grants Commission
Prof. H. Devaraj, Professor in Bio-chemistry, Department of Zoology, University of Madras has held many academic and administrative posts besides being awarded many awards and honours, before taking charge as Vice-Chairman, University Grants Commission (UGC). The prominent among them was the prestigious UGC-BSR Distinguished Scientist Award in the year 2011, the Exchange Visitors Fellowship – Clemson University, USA (1998-1999) : Indian National Science Academy Award, University of Bonn, Germany (1998), besides other awards.
He is Doctorate of Science (D.Sc.) from the University of Madras and has served as a Syndicate Member for 2 years and as Incharge Vice-Chancellor, University of Madras. He also served as the Guindy Campus Director and Director of Dr. A.L. Mudaliar Centre for Basic Science Development.
Besides this, he has many research publications to his credit.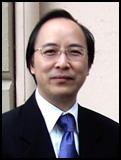 Prof Peter Pang
Assistant Vice-President, National University of Singapore
Prof Peter Pang received his B.Sc in mathematics and physics from the University of Toronto and his PhD in mathematics from the University of Illinois at Urbana-Champaign. He joined the National University of Singapore as a lecturer in 1988. He has also held visiting research positions at Brown University, University of Montreal, Michigan State University, University of Valencienne, University of Vienna, University of Toronto, and East China Normal University.
His research interests are in partial differential equations and geometric analysis. Since 1996, he has won six competitive research grants as principal investigator under the Academic Research Fund. He has published more than 50 research articles in international refereed journals, including a highly cited 'hot new paper' in the Proceedings of the Royal Society of Edinburgh in 2003. His publications have appeared in top journals such as Proceedings of the London Mathematical Society, SIAM Journal on Applied Mathematics and Transactions of the American Mathematical Society. He serves on the editorial board of the international scientific journal Journal of Inequalities and Applications, and has served on organising/steering committees of 10 international conferences since 1994.
President of the Singapore Mathematical Society from 2006 to 2009, Prof Peter is also a member of the Developing Countries Strategy Group of the International Mathematical Union, a board member of the International Council of Industrial and Applied Mathematics, and a council member of the Southeast Asian Mathematical Society.
Between 2003 and 2009 Prof Peter was director of the NUS University Scholars Programme (USP). During his tenure, USP has gained much international recognition. He was invited to speak at international global education conferences, such as the Third Schreyer National Conference (USA, 2004) and the NAFSA Annual Conference (USA, 2009). He was also invited to contribute a chapter to the Handbook of Practice and Research in Study Abroad, which was published in 2009 by Routledge (New York and London), in association with the Association of American Colleges and Universities.
In 2006, he received the Public Administration Medal (Bronze) from the President of the Republic of Singapore.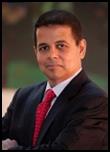 Prof M A Venkataramanan
Vice Provost for Strategic Initiatives
Prof M A Venkataramanan received his Ph.D. in Business Analysis and Research from Texas A&M University in 1987 and joined the faculty of the Kelley School of Business that same year. He served as the chair of the Operations and Decision Technologies department from 1997-2003, the Lawrence D Glaubinger Chair of Business Administration and chairperson of the Kelley School of Business undergraduate program from July 2005-June 2009 and Associate Dean-Academic Programs from July 2009-September 2012. In October 2012 he was appointed as Vice Provost for Strategic Initiatives.
His research interests include enterprise resource planning, radio frequency identification, network modelling, artificial intelligence, high-speed computing and supply chain models. His teaching interests are in the area of radio frequency identification, decision support systems, computer programming, enterprise resource planning, optimisation techniques and project management. He is one of the principal investigators in ERP research and teaching initiative at Indiana University. He has more than 25 research articles published in a variety of journals including Operations Research, Decision Sciences, Annals of Operations Research, Naval Research Logistics, Computers and OR, EJOR, and Mathematical Modeling.
Prof Venkataramanan has been instrumental in developing corporate relationships for teaching, research and student placement. He has extensive experience in developing online programmes, international relationships and has taught operations, technology, and decision sciences topics in South Korea, Germany, India, Macedonia, Croatia, and Slovenia. He has led research projects in Germany and South Korea.

Ms Ravneet Pawha
Country Director – India, Deakin University
Ms Ravneet Pawha, Country Director, Deakin University Australia, has a Masters in Education and Training and Masters in Business Administration. She is a gold medallist at her post-graduate studies. Ms Pawha has over 18 years of experience in the international education sector. She has been instrumental in establishing partnerships for the US, the UK and Australian institutions in South Asia.
At present she manages the office of Deakin University, Australia including Deakin Prime (the corporate arm of Deakin University) through an office in New Delhi which was established 15 years ago. This was Deakin's first ever international 'University office' in India looking at holistic engagement across academia, industry and research. She has been instrumental in establishing over 20 industry-academic collaborations including the $8m world class TERI-Deakin Nano-Bio research facility in India.
Prior to her current appointment she worked as Chief Executive Officer-(South Asia and Middle East) for Education and Training Pty Ltd, one of Australia's largest training organisations. Prior to this she held senior management positions with IDP Education Australia, British Council and Franchise Asia, a US-based company where she was responsible for establishing and managing the network of offices across India for education and training purposes.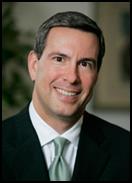 Prof Daniel C Smith
President and CEO, Indiana University Foundation
Dr Daniel C Smith,renowned professor of business and demonstrated innovator in higher education fundraising, joined the Indiana University Foundation as its eighth president. As the IU Foundation's chief development officer,Prof Smithdirects development and administrative activities to advance private-sector support for Indiana University and oversees an endowment that, as of June 30, 2012, totalled $1.485 billion.
What brought him to the foundationis a deep commitment to Indiana University's mission to transform lives and advance society through education and research. His areas of expertise provide the perfect building blocks for the foundation's 21st-century development strategy.
With more than 300 faculty, 200 staff, and operations around the world, the Kelley School is a complex, fast-paced, and highly innovative organisation.During his eight years as dean of the Kelley School of Business, Dan worked to cultivate its world-class status, achieving significant gains in the size, diversity, and academic standing of its incoming classes and bolstering the school's financial strength and international reputation.
Dan is a prolific scholar in strategic marketing. Among his nearly 50 publications are articles that appeared in theHarvard Business Review,Journal of Marketing Research, andJournal of Consumer Research. As a highly regarded scholar, Dan has put his expertise to work as an editorial board member for several business publications and received the Outstanding Reviewer Award at theJournal of Marketingand theJournal of the Academy of Marketing Science. He is also a highly sought-after consultant and has been engaged by many of the world's leading companies such as, among other:
IBM for marketing planning process re-design
Oscar Mayer to redesign their marketing planning process
Ashland Chemical to redesign customer engagement strategy
3M in the area of marketing strategy and customer profitability analysis
Ministries for Privatisation in Poland and Hungary to develop models for customer-oriented business strategies
Samsung Corporation in the area of strategy development and brand equity management

Prof Ashok Jhunjhunwala
Professor, Department of Electrical Engineering
Indian Institute of Technology, Madras
Ashok Jhunjhunwala is a Professor in the Department of Electrical Engineering, IIT Madras and has served as the departmental Chair. He received his B.Tech degree from IIT Kanpur, and his MS and PhD degrees from the University of Maine. From 1979 to 1981, he was with Washington State University as Assistant Professor. Since 1981, he has been teaching at IIT-Madras. He leads the Telecommunications and Computer Networks group (TeNeT) at IIT-Madras.
Mr Kiran Karnik
Chairman, CII National Committee on Telecom
Broadband & Chairman, Board of Governors, IIIT Delhi
Mr Karnik is widely recognised for his work in the IT sector, as President Nasscom from 2001 to 2008, and for helping to put Satyam Computers back on track – as Chairman of its government-appointed Board – after it suffered the biggest corporate fraud in India's history. At present he is a member of a number of government committees, including Scientific Advisory Council to Prime Minister, National Innovation Council and Prime Minister's Committee on National e-Governance Programme. He is involved with a number of not-for-profit organisations in the fields of education and development, and also serves as an Independent Director on the Board of a few companies. He has authored a book on Nasscom and the IT industry, and writes regularly in major national dailies.
Before his last full-time job in Nasscom, Mr Karnik was CEO of Discovery Communications India (1995-2001) and launched Discovery Channel and Animal Planet in India and South Asia. As Founder-Director of Consortium for Educational Communication (1991-95), he oversaw production and transmission of University Grants Commission's Countrywide Classroom TV programmes. Earlier, he spent over two decades in ISRO and was deeply involved in the use of space technology, especially for education and development, including the path-breaking SITE and Kheda projects. Mr Karnik has been conferred many awards, including the Padma Shri.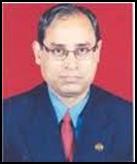 Dr R Prahlada
Vice-Chancellor, Defence Institute of Advanced technology, Pune
Dr Prahlada was formerly a Distinguished Scientist and Chief Controller, Research & Development at Defence Research and Development Organisation, Ministry of Defence, Government of India at New Delhi. He got his degree in Mechanical Engineering from Bangalore University, Post-Graduation in Aeronautics from Indian Institute of Science, Bangalore and Ph.D. from Jawaharlal Nehru Technical University (JNTU), Hyderabad. Since 1971 he has served in various ISRO and DRDO establishments. He has worked in the position of Project Director for the mobile surface-to-air area defence missile system, Akash, Director of the biggest DRDO laboratory, DRDL, Programme Director for the Joint Venture Missile Project-(Indo-Russian) BrahMos and Chief Controller Research & Development at DRDO Headquarters.
Dr Prahlada is a Fellow of Andhra Pradesh Academy of Sciences, Indian National Academy of Engineering, Astronautical Society of India, Institution of Electronics and Telecommunication Engineers and a Managing Trustee of Trust for Advancement of Aerodynamics of India.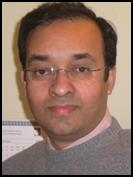 Dr Gautam Shroff
Vice-President & Chief Scientist, Tata Consultancy Services
Dr Shroff heads TCS' Innovation Lab in Delhi that conducts applied research in data analytics, information fusion, multimedia, robotics, and virtual reality. Prior to joining TCS in 1998, Dr Shroff had been on the faculty of the California Institute of Technology, Pasadena, USA (1990-91) and thereafter of the Department of Computer Science and Engineering at Indian Institute of Technology, Delhi, India (1991–1997). He has also held visiting positions at NASA Ames Research Center in Mountain View, CA, and at Argonne National Labs in Chicago. In 1994, he was conferred the 'Young Scientist Award' from the Department of Atomic Energy.
With over 30 research papers in the areas of computational mathematics, parallel computation, distributed systems, software architecture and software engineering, Dr Shroff has also written a book Enterprise Cloud Computing which was published by Cambridge University Press, UK, in October 2010. Oxford University Press is to publish his second book, The Intelligent Web, in 2013. In 2012, Dr Shroff taught a massive online open course (MOOC), via Coursera, on 'Web Intelligence and Big Data', in his capacity as an adjunct professor at IIT-Delhi and IIIT-Delhi. The course was attended by tens of thousands of students all over the world, especially from India and the US.
Dr Shroff is an active member of ACM and ACM-India, and serves as the founding chair of the ACM-India SIG on Knowledge Discovery from Data (IKDD), which is also the India chapter of ACM SIGKDD. Dr Shroff graduated with a B.Tech in Electrical Engineering from the Indian Institute of Technology, Kanpur, India, in 1985 and received his PhD in Computer Science from Rensselaer Polytechnic Institute, NY, USA, in 1990.